Tame that hair!
When you have thick hair, you expect your flat iron to do a lot of work. And that's why owning a high-quality one is less likely to damage your hair.
You want the best flat iron that is safe and gentle, but also powerful and will get the job done. You may find great options that are ceramic, tourmaline, titanium, or a combination of any of the three. You want great results but to stay as anti-damage as possible, and that means avoiding friction, pulls, snags, and excessive heat that leads to damage.
When buying beauty products like this, you must consider plate sizes too. Larger plates can cover more strands of hair to cut styling time and the amount of time your hair is going to be touched by heat.
Remember, you want an option that's powerful enough to get the job done of taming coarse or thick hair, but gentle enough to keep it healthy. And these flat irons can help.
1. SEDU Revolution 1″ Professional Styling Iron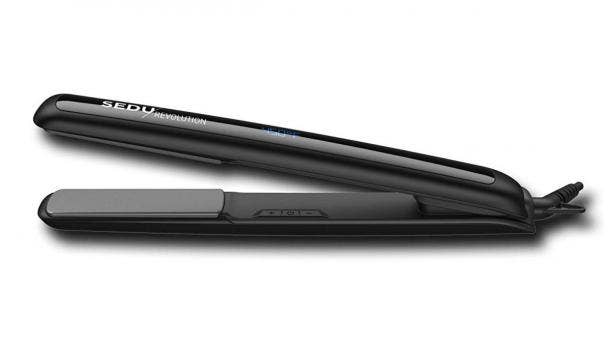 "I was born with wild thick, curly hair, and it's one of the reasons why I wanted to become a hairstylist," says Stephanie Angelone, lead stylist at RPZL. "I have sifted through tons of flat irons. My all-time favorite is the Sedu Revolution. It heats up evenly and it's all ceramic so it's non damaging on the hair."
(Check prices and reviews on Amazon)
2. BaBylissPRO Porcelain Ceramic Straightening Iron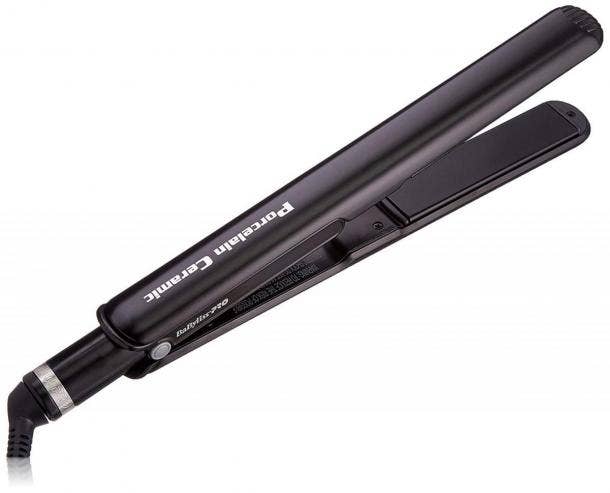 "I'm able to adjust the temperature based on the texture of my clients' hair. It gives me smooth, sleek hair on thicker textured hair. It's super lightweight, making it easy to create a variety of hairstyles, whether you want to wear your hair straight, beach waves or create curls," says Nadia Vassell, a celebrity hairstylist.
(Check prices and reviews on Amazon)
3. CHI Lava Ceramic Hairstyling Iron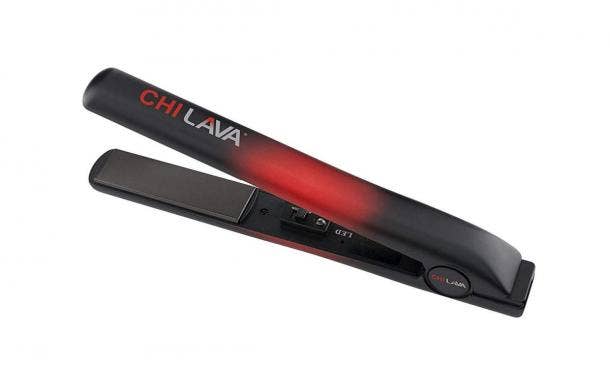 The power of CHI Ceramic derived from lava rocks provides gentle consistent heat during styling. This combination allows styling at lower than normal temperature, producing less damage to the hair while offering smooth, shiny results.
(Check prices and reviews on Amazon)
4. BioSilk Titanium Hairstyling Iron

This professional quality hairstyling iron combines the power of ceramic and titanium for smooth, silky results. The plates heat up quickly and evenly. Titanium is high in strength and low in density, allowing for a lightweight, scratch-resistant tool that provides superior glide in fewer passes.
(Check prices and reviews on Amazon)
5. By Gina Excel Infrared Flat Iron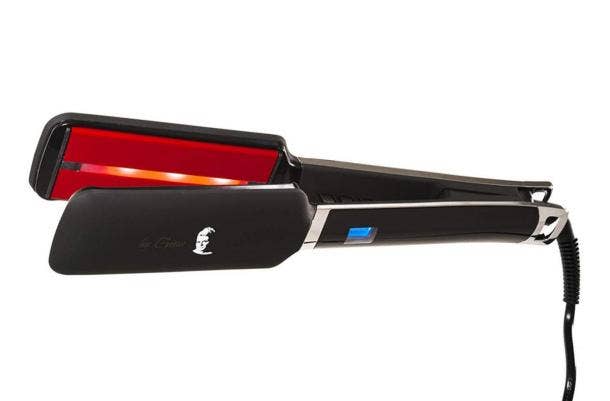 Constructed of tourmaline heating plates, Excel Infrared Flat Iron instantly heats to 450 degrees to create smooth loose waves or straight styles. Exclusive Infrared Smart Technology infuses each strand with micro-moisture particles to prevent the damaging effects of high heat tools.
(Check prices and reviews on Amazon)