The number of female-owned companies are growing more than any other sector of entrepreneurism, up 58% from 2007 to 2018, and increasing at an average annual rate of 4.2 percent. In fact, four out of every 10 U.S. companies are now owned by women. Compared to 20 years ago, that's 114 percent morewomen-led companies. In other words: ladies are not only blazing their own paths but excelling at it, and propelling their sisters up with them. But as any self-made individual knows, crafting side hustles that turn into full-time gigs and big ideas that become profitable isn't exactly easy. That means it's essential for busy boss women to choose what they spend their time on carefully.
Therefore, multitasking is key, and it's easy to do that within morning beauty routines. There are mascaras that can lengthen and plump, powders that conceal imperfections and blot away oil, and lipsticks that actually stay on past their prime. If you're looking for the smartest, most strategic ways to save precious time, consider these recommended products from female entrepreneurs that give you more time to do what you were made to do: hustle.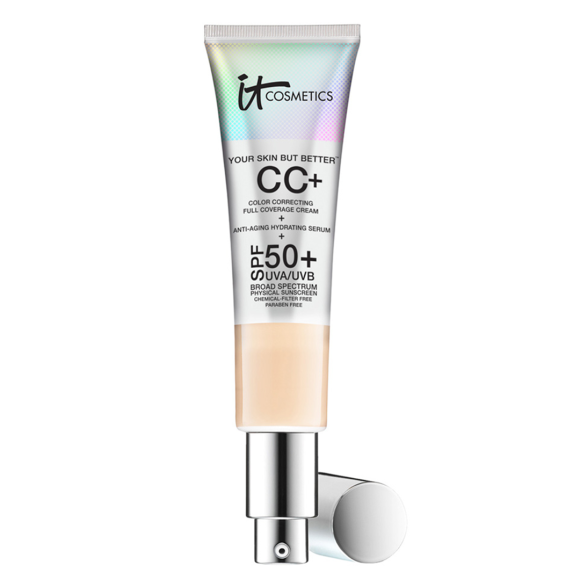 IT Cosmetics® Your Skin But Better® CC+ Cream with SPF 50+
CEO and founder of Hidden Crown® Extensions Shelley Goodstein discovered one of the brand's most iconic products via a professional makeup artist who recommended it to her: IT Cosmetics Your Skin But Better CC+ Cream With SPF 50+ ($39).
"It blends easily with all skin tones, provides great coverage using only a little of the product, and doesn't crease on older skin," raves Goodstein. Since part of her gig includes being on-camera, she also loves that it photographs as well as a more expensive, high-definition expensive formula. As a bonus, it also protects Goodstein's complexion with sunscreen and vitamins, saving her one extra step in the A.M. before it's time for her first call of many.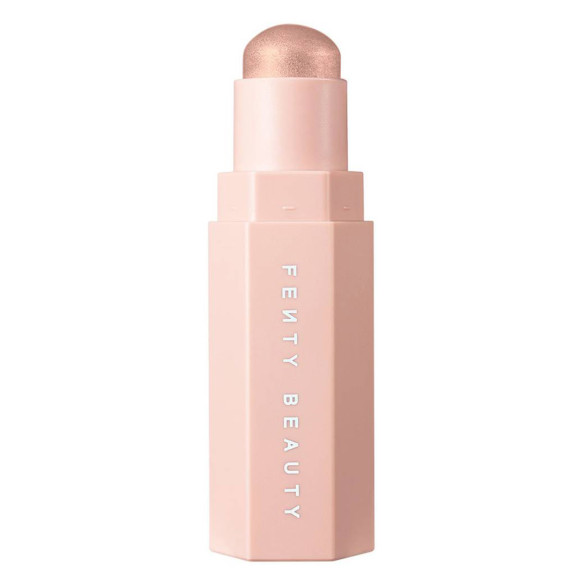 Fenty Beauty® Match Stix® in Starstruck
As a leader in the beauty industry, founder of the Phenix Salon Suites™ and By Gina®
Gina Rivera is a huge fan of Sephora®. A quick pop-in to her local store — and a browse of her idol Rihanna's makeup line — helped her stumble upon her go-to multitasking product. She shares that Fenty Beauty Match Stix in Starstruck ($25) is an essential part of her beauty on-the-go bag and she never leaves home without it. "The creamy formula in a stick format is easy to apply along my eyelids for a quick lift that instantly gives me a fresh, well-rested look," she continues. "I will also use along my cheekbones for highlighting, or on my lips to give a full effect. I just love it!"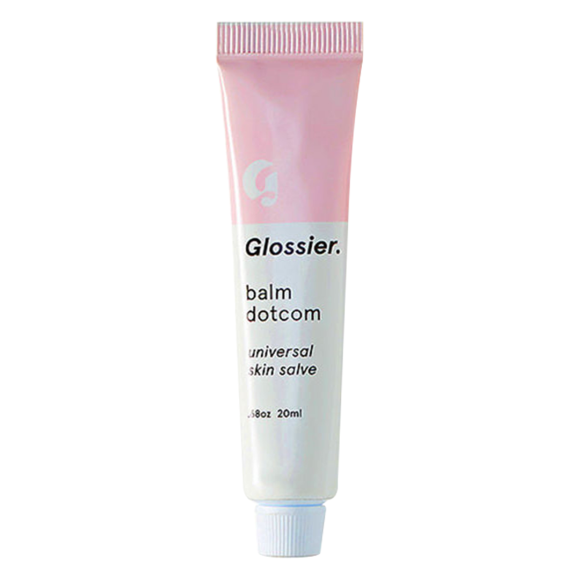 Glossier® Lip Balm Dotcom™
President and CEO of CertiStar™ (a restaurant software company) Shandee Chernow happened upon her go-to styling too when the Revlon One-Step Hair Dryer and Volumizer ($60) started trending in a social media group she's part of. After all, it's a brush and a hairdryer in one — surely that cuts down on time spent styling. "I can be doing my hair and reading or checking emails at the same time!" she raves. "It gives this great, straightening round-brush blow dry, which leaves my hair looking way more professional than I was ever able to do outside of the salon before."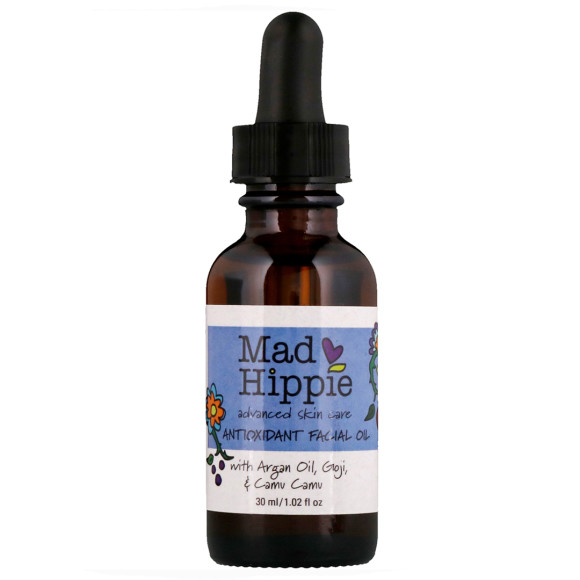 Mad Hippie® Antioxidant Face Oil
Eyebrow expert and founder of FringeBrow®, Tamara Palumbo makes it a priority to stay forever relevant, especially in the beauty industry. So when she started hearing the buzz surrounding face oils a few years ago, her interest was piqued.
She scoured the shelves of her local natural food market to find an earth-friendly, yet effective formula. Mad Hippie Antioxidant Face Oil ($20) caught her eye and kept her attention. "In one application my skin was hydrated, glowing, and so smooth," she explains. "My skin continued to improve. It works great alone or under moisturizer and makeup." She also has a fun, unexpected use for it: "I started mixing it into my body lotion for extra hydration after showering or sprinkling in little loose powder shimmer for extra luminous glow on my face and body on special occasions."
Urban Decay® Naked™ Eyeshadow Palette
Founder and CEO of CURIO® Lena Khouri discovered her must-have beauty product when she decided to change up her makeup routine (she was having trouble finding the right products to coordinate with her red hair). She relied on Sephora's $50 makeover service to get the help she needed. At the end of these appointments, you can put that cash toward products recommended specifically for you. That's when she happened upon the Urban Decay Naked Eyeshadow Palette ($54), which is a favorite of supermodels, executives, and nearly anyone who tries it.
For Kohuri, it serves as a major multitasker since she can go from day to night in a single swipe. "I carry the palette with me so I can quickly change my look if needed," she shares. "I can use the light colors during the day and layer on darker shades at night." She even uses some of the shades as eyeliner. "I have fair skin so liquid eyeliners can often be too intense for daytime," Kohuri explains. "I wet a small, slanted brush and dip it in the brown shades. I then pat it on my rim of my eyelid for some subtle definition."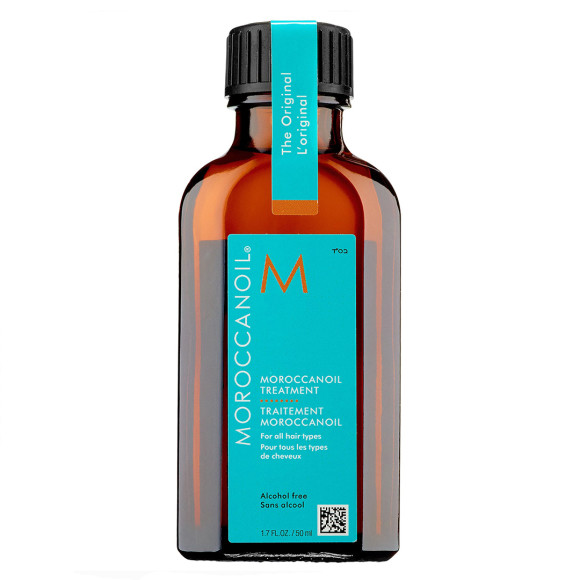 Moroccanoil®
Before she was the co-founder and CEO of Oars + Alps®, Mia Saini Duchnowski had a very different gig: a TV reporter and anchor at Bloomberg Television®. Though her entrepreneurial spirit led her to start her own thing, she learned a thing or two about how to care for her hair after all that time on camera.
Because her hair was over-processed preparing for lights-camera-action daily, she started using Moroccanoil ($34) to smooth and strengthen her ends. It worked on her strands — and beyond. "I love squirting a pea-size amount on my hands because they make them nice and soft. I find it nourishes my cuticles, too," she adds.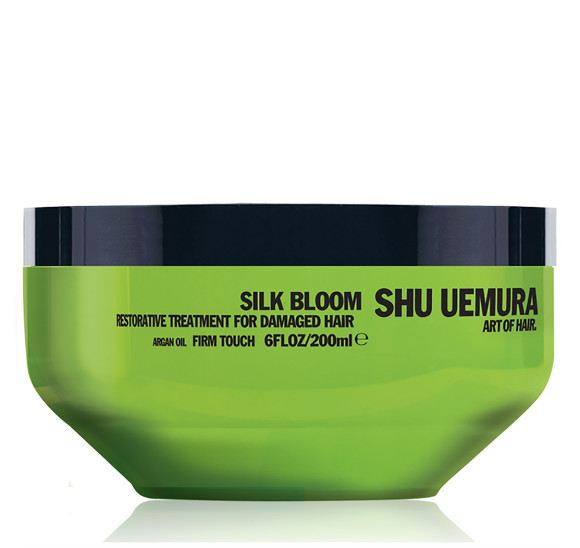 Shu Uemura® Art of Hair Silk Bloom Restorative Treatment Mask For Damaged Hair
When the founder and CEO of ArtSugar® (an ecommerce platform that sells affordable art) Alix Greenberg discovered Shu Uemura Silk Bloom Restorative Treatment Mask For Damaged Hair ($68), she couldn't believe what a difference it made in her naturally dry hair. After she uses this masque, her locks respond with health and hydration, shaving time off her routine. "Since it keeps my hair smooth all day, I don't have to blow dry my hair!" she reveals. She also notes that the hydrating ingredients (which include vitamin E and argan oil) don't weigh her hair down.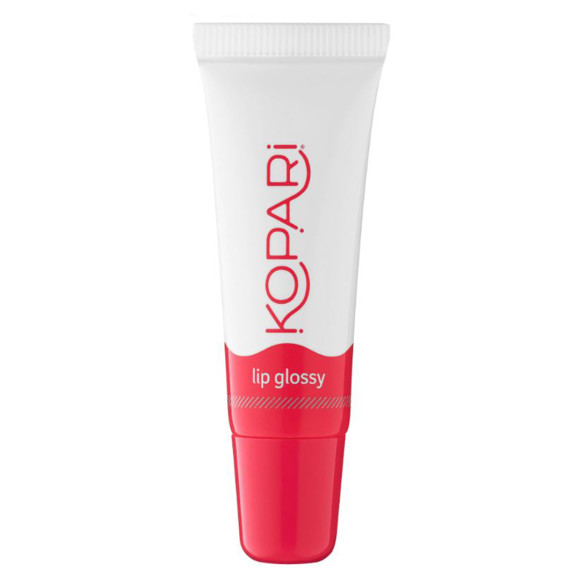 Kopari® Coconut Lip Glossy
While at a spa in California, founder and CEO of temporary tattoo brand INKED by Dani™, Dani Egna, discovered her beloved multi-tasking product (Kopari Coconut Lip Glossy, $13) after stumbling sleepily out of her treatment room. "It's so compact, so I always have it in my pocket: it's perfect for popping on before my meetings, as well," she explains. "It feels like lip balm and is ultra-hydrating; but looks like gloss, and isn't sticky. The coconut scent is amazing, too." Because of the shine it adds, you can skip your lipstick, liner, balm, or gloss — and just let this one product do its thing.
Product prices may vary from the time this article was written.
Allergan® may receive commission for purchases made through links in this article.
To read the full article on Spotlyte go to: https://thespotlyte.com/news/best-beauty-products-for-busy-women-2019?fbclid=IwAR0iZIIci6h1oteun0PuFmfSgPPs9oHwmXfXDu1-81bKcAov0lcIZnP_Odk