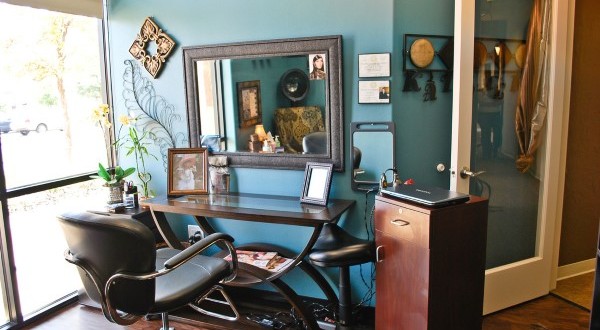 Franchise Focus: Tustin, CA, Doors Open With Waiting List
Attracted to the "simplicity and effectiveness" of the salon suite concept, Sam Hilo and his partner, Shadi Najjar, opened their fist Phenix Salon Suite in Tustin, CA, just days ago.
How's it going? 100 percent leased with a waiting list.
"We are delivering a product that is clearly in demand, and makes dreams into reality," he said. Those are the dreams of the stylists and other salon professionals who come to Phenix to launch their own businesses.
Hilo also has faith in the formula that "high quality salons will never be obsolete or threatened by a highly evolving technology-dependent world, which is moving more and more transactions online and away from retail."
Something's working. Hilo's franchise was 100 percent full when he opened the doors Nov. 5 with a waiting list in his pocket. "We followed Phenix marketing recommendations with post cards and Craigslist ads to make it happen," he said. Hilo also let Phenix guide him on site selection, "which proved to be an excellent decision." Far from content to rest on his laurels, he has plans for locations in Chino Hills and Fullerton underway and expects more to follow.  Hilo came to the salon industry as a real estate investor and business owner with several income tax service franchise locations.
Before finding Phenix, Hilo looked at another salon suite franchise but was put off by their "pushy sales tactics and vague answers." He applauded Phenix' Ken Aselton, Vice President of Franchise Development, for his straightforward and helpful demeanor throughout the process. Next up? Already in the planning are locations in Fullerton and Chino Hills. "We plan to open even more," said Hilo.