Meet Your Phenix Team: Curtis Jones, Regional Manager, Danced For Hit Show, 'Soul Train.'
It wasn't exactly what Curtis Jones wanted to do, taking a job parking cars.
Collecting tips from the upscale clientele that filtered through the LAX Marriott was lucrative work, but it was also humbling.  Jones had led a promising career in the intensely competitive entertainment industry, dancing on the inexhaustible hit show Soul Train, then booking dancers as a self-made talent scout. He'd nearly broken through collaborating on a new retail clothing brand when it all suddenly slipped away … all but his determination and talent.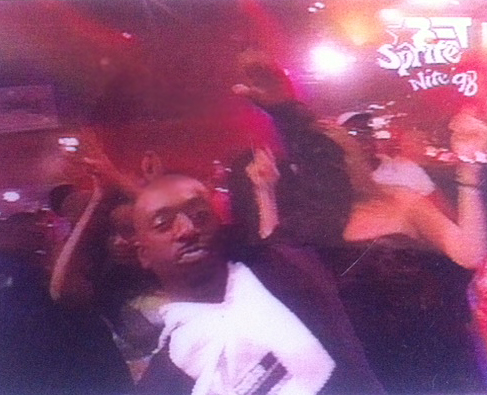 More than a decade later, Jones soars again, fast approaching orbit, overseeing California Phenix locations in Temecula, Lakewood, Tarzana and San Diego for one of the most successful Phenix franchise partnerships. Asked recently to tell his story, he reflected, "Where do I begin?" There were so many 'beginnings,' and one flowed into the next.
At age 27, Jones left a secure, union job in a grocery store to pursue a career in marketing and entertainment. … See 'Team' on Page 6
'Team' continued … That's when he landed work dancing on Soul Train, which led to a gig booking dancers on the show, which grew to support an office on swank Wilshire Boulevard in Korea Town. And that's when he started dressing dancers in clothes from major retailers, providing the young, struggling artists with cool threads and the hungry retail brands with invaluable exposure. All the while clubbing and connecting with top names, Jones partnered in developing a new clothing brand that would have put him over the top but, then, the carpet was yanked from under the deal.
Endings led to beginnings. At that point, Jones says, he had to find a steady job. Working as a valet wasn't what he wanted to do, but he earned good money for his family, which included a new daughter, and it proved to be a key step in his path that led to where he is now. He started on the graveyard shift but soon decided to promote himself by moving dayside for better tips and more exposure. It worked.
Jones moved quickly up the ladder and in 2011 he was put in charge of his first property as parking director for Towne Park, the Sheraton Delfina in Santa Monica and then the prestigious Sheraton Universal Hotel. In just a few years, Jones had climbed from being a graveyard valet to full time salaried director of a department at a major Los Angeles property. It was also here that Jones got a call from an East Coast connection asking for a favor: would he find a room for a friend who'd be in town.
The friend was Kevin Davis, whose partnerships in Phenix franchising have built more than 20 locations in a little more than two years with more on the way.
"I was looking for the next big thing and knew this was it," said Jones.
Davis saw something, too. He asked Jones to take the reins of the Temecula, CA, franchise of Phenix Salon Suites, adding others in short order. Jones was introduced to other managing partners who own other franchise locations and began overseeing operations for them, as well.
"I'm just ready to be one of those guys who help take Phenix to the next level and be a part of something and grow, and I want to look back five years from now and say, 'Wow.'"