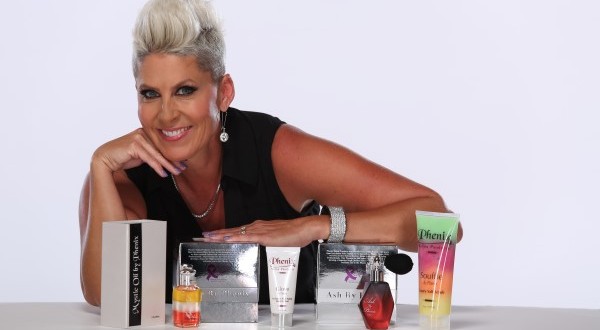 Give the Gift of Year-Round Revenue
This is our busy time of year, which means we're making more money … love that! Now, let's make even more money and give our clients something fantastic at the same time.
We're going to use this seasonal increase in volume to build a new stream of revenue in our salons, money we'll earn year round, by hosting a Phenix Salon Product Party to introduce our clients to this high-end line of hair and skin products.
For skin, Phenix offers the luxurious Souffle body scrub, the ultra-soft protection of Glove hand lotion, the magic of Phenix Rise to erase the appearance of fine wrinkles. For your clients' hair, Phenix has created Ash, an elegant hair volumizer in a vintage spray bottle, and Mystic Oil, a nourishing formula that adds lasting shine and body.
These products feature excellent quality at a great price that clients won't find anywhere else. Here's how to do it:
Make it a party! Offer refreshments and snacks, turn up the music! Fly solo or collaborate with a suite mate to make it an even bigger bash.
You don't need everyone's undivided attention to demo your products. Let the party flow around the fun. Offer demos to those who want them (hint: everybody will want one) and let the experience sell the products.
Team up with a colleague to share the demos. One can do hair products, the other skin and hands.
Make it too easy! Offer gift bags, tissue paper and note cards. Make your salon a one-stop gift shop.
No need to be pushy. These products will sell themselves. If someone doesn't want to buy at the party, that's not a problem. You've given your great clients a special Holiday hand rub to say "thanks" for being the best. And they'll be back!
Make sure your clients know they can order from you anytime and get their products in just a few business days if you don't have them in stock.
There are several Holiday opportunities to host a party – Thanksgiving, Christmas, Hanukkah, New Year's … host more than one to multiply the fun. Any invitation doubles as a reminder to clients that all of these products are available.
I've been selling Glove and Souffle for several months and my clients have begun to reorder, usually in about nine to 10 weeks of their first order. These parties are a way to create repeat customers. They will love the products you provide, and you will have a new revenue stream.
I mentioned in a recent column about building an email list as a way to keep your business strong by staying in touch with your clients, providing them with appointment reminders and special offers over the year. These parties are a great time to use that list and build on it. As always, be open to change.